At our private clinic we see children ranging from 0 - 18 years of age.
We provide services to local families in the suburbs of Perth, Kwinana, Calista, Medina, Leda, Wandi, Hammond Park, Aubin Grove, Bertram, Parmelia, Baldivis, Wellard, Rockingham, Safety Bay, Secret Harbour, Waikiki, Warnbro, Port Kennedy and surrounds.
At FunTalk Speech Pathology we take a holistic approach with every child, and provide individualised support.
Our therapists work with young children, school aged children and adolescents who experience difficulties with:

Speech sounds
Expressive & Receptive Language skills
Literacy skills
Stuttering
Voice
Social Skills

​

Therapists are experienced working with children who have a diagnosis of Global Developmental Delay, Autism Spectrum Disorder, Asperger's Syndrome, PDD-NOS, Down's Syndrome, hearing impairment, intellectual impairment and more.
The types of services we can offer include:
Assessment to identify areas of strength and weakness
Provision of targeted intervention based on the areas of difficulty
Collaboration and consultation with parents and teachers to set goals and assist with therapy outcomes
Provision of parent information and advice
Collaboration with external professionals e.g. audiologists, paediatricians, to provide a holisitic management of your child
AM I ELIGIBLE FOR ANY REBATES?
Private Health Insurance

​There are many Private Health Insurance providers on the market. The amount rebatable on Private Health Insurance will depend on your provider and your level of cover. We recommend that your contact your provider to find out more. FunTalk therapists are registered with most major Private Health providers.
​
Medicare

Medicare rebates are available for Allied Health services (including Speech Pathology) under a Chronic Disease Management Plan. You will receive a rebate of $52.95 for up to 5 sessions within a calendar year (please note a gap payment is usually required). Please discuss the concerns you have with your GP to determine if you are eligible for a plan.

*Please note, clients can not claim a rebate from both their Private Health Insurance provider AND Medicare for the one session.

For further information:

http://www.health.gov.au/internet/main/publishing.nsf/Content/mbsprimarycare-chronicdisease-pdf-infosheet
National Disability Insurance Scheme (NDIS)
​

In July 2018, individuals in WA will be rolling over to the national NDIS system. Please contact 1800 800 110 for more information. FunTalk Speech Pathology is a Registered NDIS provider.

https://www.ndis.gov.au/

​
Powered by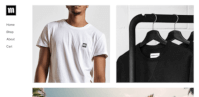 Create your own unique website with customizable templates.